Accommodation Features·Facility
Accommodation Features·Facility
A garden of 50 thousand pyeong
A large resort spreading over 50 thousand pyeong is a private zone that expresses your trip!
Daio Town is known as a "Ekaki no machi" due to the streets of Ishizaka and the nostalgic scene of the lighthouse.
In particular, Mt Tomo is projecting in the middle of the Ago Bay, a great view point that is surrounded by the beautiful Rias.
"Resort Park Tomoyama" is a BIG resort that spreads over such beautiful natural terrain.
Fresh green vivid trees, sparkling light in the light, beach with mood that stains in the sunset ....
On the site of 50 thousand tsubo, accommodation facilities such as a Japanese style hotel main building and cottage type resort inn are various.

Putter golf, swimming pool, private beach, etc. Choose your way from fulfilling leisure and enjoy your "Toyama".
And refresh yourself to the fullest in the aromatherapy and Mitomo-no-yu observation deck bath to soothe the fatigue of your trip!

The restaurant on the poolside is southern country mood full mark.
Ise Shima's seafood to meat will be full. 


Seafood barbecue can be enjoyed at the mood-full seaside restaurant.
The hotel's natural hot Nansei Sakurayama Onsen is using Nansei Sakurayama Onsen
Natural hot spring surrounded by forests · Observation large public bath.
Please enjoy relaxingly the forest trees in the daytime and the magnificent scenery dyed in red and dark blue at dusk.Mitomo-no-yu is a simple alkaline spring.
Not only will your skin become beautiful, but it will warm from the core of your body.
Please heal the tired body for a long trip.After watching the wonderful sunset and twilight in the winter, after seeing the starry sky, the body warms from the core, it is a nice hot spring.

【Nansei Sakurayama Onsen place】
The location of Nansei Sakurayama Onsen is in Konsa, Minamiise Town.
From the prefectural highway No. 16 we get a steep mountain path in about 15 minutes, but you can see the top of Sakurayama on the way.
In spring the best mountain scenery can be seen with cherry blossoms in full bloom.Why do not you all visit again.

【Fountain, quality】Alkaline simple hot spring
【Fountain, Warm】38.2 degrees
【Amount of withdrawal】200 st / min(Submersible pump type)
【PH value】8.6
【Bath indication】Neuralgia, muscle pain, Arthralgia, Frozen, Motor paralysis, Joint stiffness outfit, Awkward, Coldness, Chronic gastrointestinal disease, Hemorrhoid, Recovery period after illness, Recovery from fatigue, Health Promotion
Water Wonder Land Waterfall flowing pool.Beach parasol, Deck chair · ··I am glad that the best location I can enjoy the resort feeling.Please enjoy the water at the resort this summer.

 ※The 2021 pool will be open from Saturday, August 7th to Sunday, August 29th.
  The time is from 9:30 to 16:00.

A large banquet hall with a capacity of 200 people.
Good luck with a projector with a screening (screen free), good live circle, good compilation, practice of a cappella.
Please enjoy a trip remaining in memories of memories such as year-end party, new year party, company comfort trip and so on.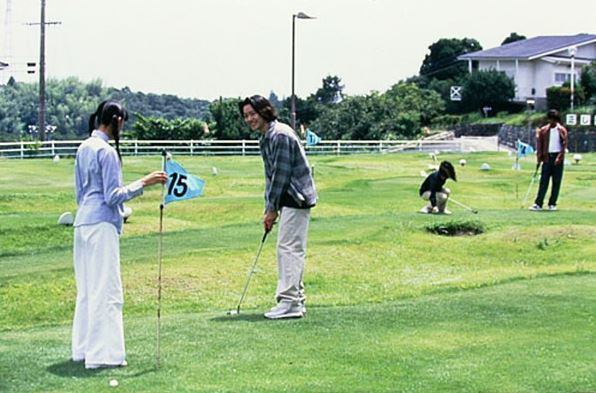 dance hall

 327 square meter dance hall
Dog run

Dog run to play with Wanchan!
Open 24 hours.I'm happy free.